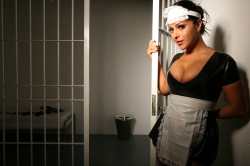 Locked up and Teased - 25 October 2011
I wonder if you would really lock yourself away for me? Well I am sure after this set you will want to lock yourself away and hand me the keys so i will...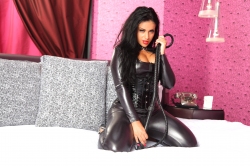 Calling slave to get whipped - 18 October 2011
I love to use my curves to my advantage and love losers at my feet where they belong. So I call my bitch to come round so I can test my new whip out on...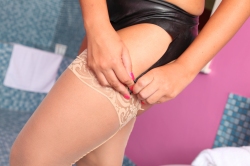 Latex Cuckold Credit Card Tease - 14 October 2011
I tease my pathetic cuckold with my killer curves and sexy tight latex dress so much that he hands over his credit card and pin so I can max his card out...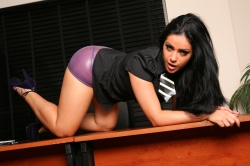 Manipulative Secretary - 11 October 2011
That is what i am, and i love to manipulate you pea brain males with my raven hair and perfect curves..i will definitely get a pay rise now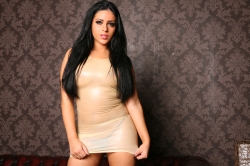 Your life at my feet - 07 October 2011
Where you belong. I tease you in my transparent latex dress and suede thigh high boots and then order you to get on the floor and sniff...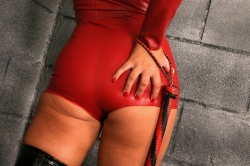 Red Latex SPH (Small penis Humiliation) - 30 September 2011
Pin dicks....i know you will be clicking through these pics getting your pathetic inchworm all aroused...YUK! well i am going to tease you in my tight...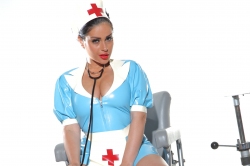 Latex Nurse Jasmine - 27 September 2011
Aaahhh are you feeling ill loser...Look how I tease you in my tight latex Nurse's outfit. Shame I wont be tending your needs!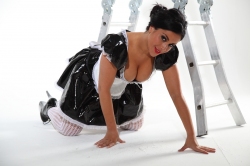 PVC French Maid - 23 September 2011
This is one hot outfit and one naughty set. Once you fully submit, I won't be the one in this outfit...it will be you SISSY cleaning for me on a daily...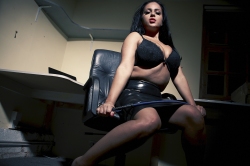 Micro Dick Crushing - 20 September 2011
Dressed from head to toe in gorgeous latex along with my crop. I show you what I think of your small dicks out there. So for all you maggots, don't send...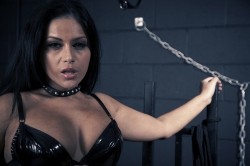 Dungeon Torture - 16 September 2011
I show you just what type of things I like to do when i'm in the dungeon so prepare to submit and follow my every command as I use lots of fetish items...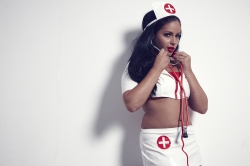 Bondage Tape Nurse - 13 September 2011
Me, Goddess Jasmine teasing you again about what you will never ever have....so stop drooling loser and face up to facts!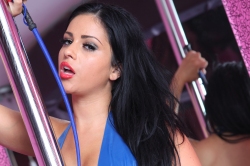 Blue Latex Pole Dance - 09 September 2011
Dressed in a tight blue latex dress, I bet you wish that pole was your pole haha but its not fucker...all you can do is sit there. Probably wank your pin...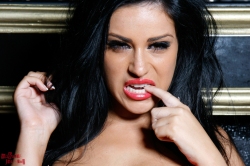 PVC and Fully Fashioned Nylons - 06 September 2011
Dressed in PVC from head to toe along with sheer delicate fully fashioned stocking any submissive slut will be at my feet...so form an orderly queue...